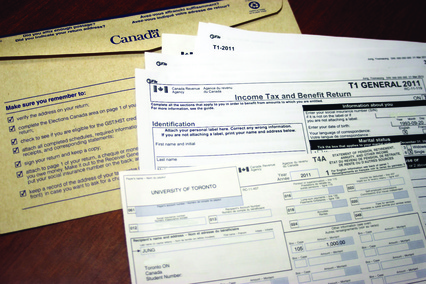 Income Taxes
We use our experience, education and knowledge to help you comply
with the tax regulations, minimize taxes and maximize returns. We
can also represent you for reassessment notices for outstanding taxes.
We offer convenient, accurate, and affordable preparation of all types
of personal and corporate tax returns. We believe in providing high
quality services at a reasonable price.
Please bring in all your documents for us to give you a firm quote
before we start without any extras added on at the end.
Types of Tax Returns
Basic Tax Returns

Business Returns

Corporate Returns

Couples Returns

Family Tax Returns

New Immigrants' Returns

Rental Income Returns

Returns with Disability Credits

Salaried and Commission Employee's Returns

Self-Employed Returns

Seniors Returns

Single Parent Returns

Social Assistance and Benefit Returns

Student Returns

Terminal Returns for Deceased Taxpayers

Truck Driver Returns
Basic tax returns start from $50*
*Rates will vary based on volume of work and time. Please request for price before starting.